Have Karen support you with live calls twice a month as you make your feng shui moves.
Relax – the first month is free for new members!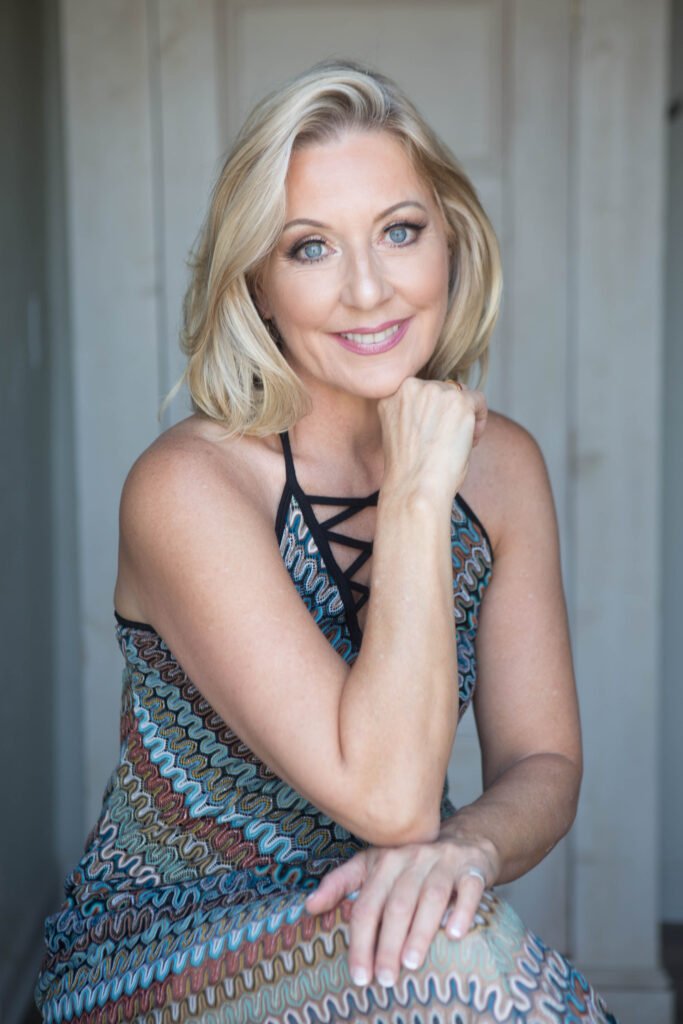 Take feng shui and Move Your Stuff to the next level with feng shui expert and best-selling author, Karen Rauch Carter
Have you found yourself worried that you're misinterpreting feng shui's deeper meanings? Do you have a unique situation at home that you've never heard discussed in feng shui programs? Are your doubts leaving you stressed wondering if you're doing it right? Heck – do you just want someone to make sure you have oriented the bagua map correctly on your home?
Hi, I'm Karen Rauch Carter, author of the best selling book Move Your Stuff, Change Your Life and your personal feng shui expert. I remember wishing I had someone around to answer quick questions as I was first learning and trying to feng shui my house. I wanted to do it right the first time and I didn't want to get off track because I didn't understand something.
Today I see many people struggling with the same issue. Is that you? Maybe you are getting results but want to up your feng shui game. Or maybe you are just starting out and want assurance that you are on the right track.
For these reasons I created the Move Your Stuff with Karen Membership Program so everyone can get quick answers to their feng shui questions – no matter where they are in the process. There are two live calls with me each month – and yes, you can send in your floor plans and photos for my thoughts on how to improve your life through upleveling your environment. You will also find benefit in hearing other participant's questions and how I address their issues. And as a bonus, you will also receive weekly feng shui to-do lists so you can feng shui your place step-by-step to keep yourself ever mindful of your feng shui intentions to improve your life.
Register below to become a member and join us on our next call. Calls are the 2nd and 4th Wednesdays of the month.
After your one-month trial (new members only) , you will become a Move Your Stuff With Karen Member for
only $37 a month
The Move Your Stuff with Karen Membership gives you:
The simple but key do-it-yourself feng shui tips on a weekly basis conveniently stored in one online location!
Access to live calls twice a month to give you deeper feng shui information and to have me review your feng shui work – yes – you can send in your photos and floor plans for her comments! (Each call lasts about 60 to 90 minutes.)
Access to a Members-Only private Facebook Page for community support where you can ask questions and interact with other members.
And of course, if you have feng shui and healthy home-creating topics that you'd like me to cover, you have the chance to request it – because this program is for YOU and I want to ensure that we cover topics most important to you.
This online community has turned into a tight-knit little community of feng shui enthusiasts, and we are always welcoming new friends. If you are looking for a like-minded group in the feng shui world, you just found it 🙂
Another bonus is that ALL the YEARS of past Move Your Stuff With Karen call recordings will also be hosted in the Feng Shui Online Resource Center – there's no need to search old emails for recording links.
"A year ago, when I started the Move It Membership Program. I was frankly at loose ends and not sure where I wanted to go. As I began to de-clutter the spaces around us, with Move It weekly emails, I was decluttering my mind and re balancing my life. Six months into the program, David and I asked "is this what you thought retirement would be?" In a way even our thought process on this question we "feng shuied." We came up with a list of the positive things we loved and had shared through our 41 years together and the negative things both past and present that we did not want in our life.

At the end, the Move It weekly emails were the catalyst for our move to the mountains of North Carolina where we found so many positive things that we wanted in our "retirement." You've been helping us feng shui our lives for almost 10 years now. It's such an incredible ongoing process that works through every stage of life. I'm sure many people believe if you feng shui it, you live happily ever after and that's that. Not so. Life evolves and feng shui moves with you, flows with you.

"Move It!" for us literally Moved Us…again in a creative positive direction for this next stage of life! Thanks!!!!"
~ Cait & David P.
I don't want you to waste your time experimenting… I want you to do it right the first time!
Become a Move Your Stuff With Karen Member
Concerned about the ongoing commitment? Don't worry! You can cancel at any time. Try it out for the first month, enjoy the calls, discounts and community, but if it's not for you — rest assured you can cancel anytime! After enjoying the program for 30 days, your formal membership will begin and our system will automatically begin charging your monthly membership fee. (new members only)
"Karen, you are truly a miracle worker! I have my little daughter's joy and spirit back. Since her diagnosis with type 1 diabetes last November, she just wasn't herself. Since we made the changes to the prosperity area of our home she has been so happy. She has made new and amazing friendships, gained the love and support from classmates, friends, and family."
~ Lori S.
I look forward to serving you on these upcoming calls!
Karen Rauch Carter